F. Kirk Adams
Attorney at Law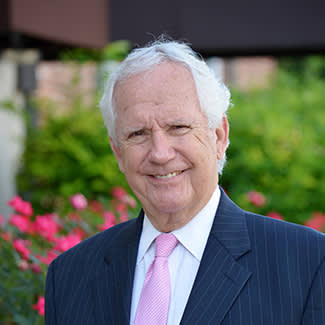 I have had the honor and privilege of serving Delaware County and surrounding communities in the profession of law for many years, and have practiced out of my hometown, Ridley Park, for over twenty years. I am passionate about the practice of law and, throughout my career as a general practitioner, have gained extensive experience in civil, criminal, appellate, Orphans' Court and Family Court litigation - Including drafting pleadings, motions, petitions, discovery requests and responses, depositions, briefs, pre-trial memorandums, points for a charge, voir dire questions and other legal documents. I also provide expertise in estate planning and administration, small business matters, real estate and family law matters.
Personal
Although I was a resident of Ridley Park and have been active in the community for many years, I now reside in Harbour Beach, Florida. I have been married to my best friend, Peg, since 1989, am the proud father of six daughters, and am grateful for twelve grandchildren and one great-grandchild. I am an avid sailor and Captain and can be found at times cruising the waters of the Bahamas.
After years in the legal industry, I have the skills and experience to help you seek results.
Experience
My experience includes representation of:
Plaintiffs and defendants (including insurance carriers) in hundreds of civil lawsuits involving personal injury claims, property damage claims, breach of contract cases, real estate title disputes, disputes involving wills and estates, workers compensation claims, social security claims, and veterans affairs claims.

Hundreds of small business owners in connection with business entity formation, including corporations, partnerships, limited liability companies and sole proprietorships.

Hundreds of buyers and sellers of real estate.

Numerous land developers or builders before municipal zoning boards and other municipal authorities.

Hundreds of individuals in connection with the preparation of wills, living trusts, irrevocable and revocable testamentary trusts, living wills (healthcare declarations) and durable and special powers of attorney.

Parties for over thirty years in divorce actions and in the negotiation and drafting of marital agreements, including child custody agreements, child and spousal support agreements and other family law matters.

Hundreds of criminal defendants, and tried hundreds of criminal cases in the Common Pleas Courts of Delaware, Chester, Montgomery, Berks, Bucks, and Philadelphia Counties, and the U.S. District Courts for the Eastern and Middle Districts of Pennsylvania, including eleven First Degree Murder Jury Trials.
Bar Admissions
Education
J.D. - Temple University Beasley School of Law, 1967

B.A. - Grove City College, 1964

Ridley Park High School, 1960