Daniel J. Kearney
Attorney at Law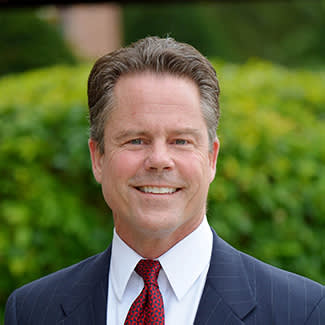 I am a high-energy people person who is passionate about helping individuals, families and small businesses overcome significant legal, business and personal challenges. I have enjoyed a broad and diverse thirty-five-year career serving in positions of leadership and providing generalist legal and business advice in both large law firms and in-house business environments. I have helped companies in diverse industries at various stages of development, from startups to Fortune 500 businesses.

My executive-side experience has helped me gain a solid overall risk-reward perspective and hone legal communication, judgment and decision-making skills. Along the way, I have been fortunate to represent many executives and friends and family in their personal matters involving complex issues of family law, estate, tax and elder care planning, real estate and personal injury matters, and employment disputes.
Personal
I was raised in Ridley Park, where my parents owned and operated two nursing homes. I had my first job as a janitor at Ross Manor Nursing Home, which is now the site of a 10-home residential development known as Kearney Place. I was able to help my Uncle make that transition and protect his family before his passing at a time when he was battling terminal cancer. In high school, I did painting and maintenance work at Conner Williams Nursing Home. Those wonderful and at times fascinating experiences working with the elderly drive my interest in elder care law today. I am living my dream providing legal services from the business district of Ridley Park, streets that I walked as a child.

I am grateful for the love and support of my wife of over 35 years, Vonnie, and three wonderful children, Ian, Zachary and Rachel, who light my world.
No matter what issue you're facing, I'm prepared to help you pursue the outcome you deserve.
Experience
General Counsel roles have provided me extensive opportunities to develop as a generalist; in addition, I have gained deep experience and offer cost-effective legal services in the following specialty areas:
Business Matters, including business purchases and sales, business formation, contracting and litigation

Employment Law

Intellectual Property and Licensing

Litigation

Estate and Elder Care Planning & Administration

Family Law

Personal Injury Law
Bar Admissions
Education
J.D. - Penn State Dickinson Law, 1987

Honors: Magna Cum Laude

Class Rank: 4/166

Published author and member of the Dickinson Law Review

B.S. - Saint Francis University, 1984

Major: Accounting

GPA: 3.6/4.0

Saint Francis University Honor Society